Wp Carey Essays About Life
Forward Focus MBA: Diversity & Drive at W. P. Carey

SPONSORED CONTENT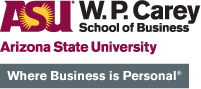 Imagine gaining a high-caliber business education without the burden of student debt. ASU's W. P. Carey School of Business is pioneering a new MBA program that offers students just that. The Forward Focus MBA, a full-time, 60-hour program, provides a scholarship to cover the full cost of tuition for the entire incoming class. With financial barriers removed, the Forward Focus MBA attracts a diverse group of students with a wide breadth of interests and experiences.
Attracting Great Students from Around the World

Forward Focus MBA students come from diverse socioeconomic and cultural backgrounds, and their experiences range from working with human trafficking victims to inventing renewable energy solutions. A cross-section of the Forward Focus Class of 2018 exemplifies the richly varied ambitions and passions of MBA students.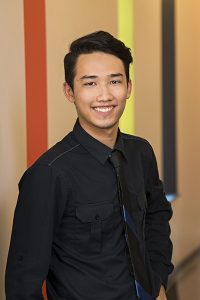 Moshe Cavalin, Forward Focus MBA Class of 2018
Moshe Cavalin, the youngest member of the class at age 18, aspires to own his own cybersecurity business. The program's tuition scholarship is critical for students like Cavalin, whose family lacks financial stability. "The scholarship really shows how much ASU cares about education, by not letting affordability get in the way," Cavalin said. "It allows for diversity and culture that wouldn't exist without the scholarship, and that means a lot to me."
Having graduated from UCLA with a bachelor's degree in math at age 15, Cavalin has always been an incredibly hard worker. His mother and father, who come from Taiwan and Brazil respectively, have encouraged him to dream big. Cavalin was attracted to the Forward Focus program because of the diversity of its community and the ability it gives him to specialize. He is pursuing his MBA concurrently with a Master of Science in Information Management to achieve his goals in cybersecurity.
Supporting Cross-Disciplinary Study through Innovative Courses
Apart from core MBA foundations like financial accounting and statistics, students also engage in Intellectual Fusion Learning Labs, where they pair with master's students from other departments to tackle action-oriented projects. Collaboration with students from other disciplines allows the MBAs to gain new perspectives and see unique approaches to solving problems.
Fostering creative thinking and the ability to adapt to unexpected change are hallmarks of the program's curriculum. A key component for any successful business leader in our information-rich context is to strategically leverage data. A course called Decision-Making with Data Analytics prepares students to interpret data and clearly communicate their process and findings to future stakeholders and team members. This competency is applicable across industries and careers, from healthcare to technology to renewable energy.
Gaining Leadership Skills for New Realities of Business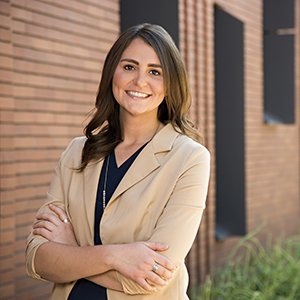 Rachel Curtis, Forward Focus MBA Class of 2018
Rachel Curtis, another member of the Class of 2018, plans to use her Forward Focus MBA to make an impact in the human rights space. She has spent her educational and professional life advocating for disadvantaged populations through work in the Caribbean, South America and the United States. After gaining a bachelor's degree in public health, she worked with international victims of domestic violence and human trafficking. She also served as the training and outreach coordinator on labor trafficking for the state of Arizona.
Curtis relishes the idea of gaining concrete operational and strategic leadership skills to bring to the nonprofit space. "Business is all about efficiency and effectiveness, which we sometimes lack in the nonprofit sector," she said. "I hope to bridge that gap as my way to give back." The scholarship provided by Forward Focus will allow her to achieve an MBA and become a leader in international human rights. Her goal is to work for the United States Agency for International Development with a specific focus on preventing labor trafficking and gender-based violence.
Through a new course called Self-Transformation through Executive Connections, students are matched with executive mentors who bring decades of experience from a variety of industries and help develop each student's leadership competencies to prepare them for future career opportunities.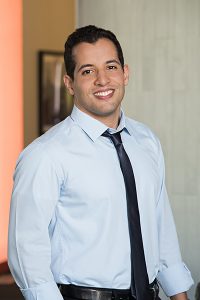 Amine El Housni, Forward Focus MBA Class of 2018
Amine El Housni, Forward Focus Class of 2018, discovered a passion for renewable energy in college while working with a team to use solar power to pump water to his small Moroccan village. He then gained operational experience implementing logistics systems for a 250,000-cubic-foot distribution center where he was "fueled by a fear of failure and a never-ending pursuit of incremental improvements."
El Housni brings this spirit of determination and strong work ethic to his studies in the Forward Focus program. He values forming positive bonds with his fellow MBA students and investing in the community: "I realize how lucky I am to have been given this opportunity to sharpen my leadership skills and develop lifelong relationships with my classmates," he said. After gaining his MBA, El Housni hopes to use solar panels to support communities in Africa.
Investing in the Startup That Is You
The Forward Focus MBA is designed to help future leaders like Cavalin, Curtis and El Housni cope with uncertainty and volatility in today's business landscape. With its unique scholarship model and innovative curriculum options, the program provides its students with a path to growth into effective, conscientious leaders within a strong and diverse community.
Interested in learning more about the Forward Focus MBA? Click Here
Posted in: MBA News, News, Sponsored Content
Related
MBA re-applicants have a tough ride compared to those who are applying for the first time.
After going through the tedious MBA admissions process once and facing rejection, it requires a stronger determination and an unwavering focus on the ultimate goal to shake off the memory of what happened earlier and get back into the 'game'.
Ajay Karajgikar has an interesting story to narrate that ends (we'll break the suspense) with offers from the Fisher College of Business and W.P. Carey (Arizona State University – ASU). Both schools are strong in Supply Chain Management (SCM).
During the process, Ajay also claims to have met an alien though we haven't been able to find any traces of suspected UFO activity.

---
W.P. Carey ASU MBA with a 100% full fee scholarship after multiple rejections
by Ajay Karajgikar

It was a wonderful evening, Friday evening, when I was driving back home making plans for the weekend as everyone in any industry would do. And my phone rang!!! Don't worry, we aren't really talking about a horror flick – The Ring.
January 2011: It was my friend who called up and said "I got through OSU Fisher College of Business with significant scholarship". I congratulated him naturally. Okay, let me be honest with you; I didn't know anything about GMAT and MBA in the USA then. He was so ecstatic that I actually asked him whether it was really great news. Well, he hung up on me the next moment. This was in January 2011 when I was also exploring my career options.
March 2011: I was doing pretty well in my professional career making some really good bucks. Yet, I wanted to expand my limits beyond the current profile. Needless to say, MBA became my target sooner than expected.
With my friend's guidance (well, he wasn't really upset with me. At least, I like to think so), I bought and borrowed some decent books from the market and read through indexes in exactly 2 days. But the work at office picked up and I found yet another reason for shying away from books.
June 2011: Having spent 3 years in the technology field with vague future prospects in the current profile, I again became serious about studies and shook the dust off GMAT books. With some good preparation, I got a decent scored on the GMAT on 22/07/2011.
In the mean time, I also enrolled for a local test prep company. My friends and even my guide asked me to reappear as the score was just about the average for the good schools. Nobody encouraged me to go ahead and try my luck. I had other plans on mind though.
October 2011: I managed to convince myself that I indeed have a decent score. It will neither help nor hurt me. Reasoning – Strong undergraduate scores, decent extracurricular and valuable work experience. With some guidance by my earlier 'admission consultant', I managed to get an interview call from Mays Business School, TAMU.
January 2012: I could not convert the interview call into admit as I did not have the right skill set to tackle the situation. Here I was with nothing concrete in hand. In addition, I also had lost some fortune making opportunities at office.
I almost spent an entire year gaining absolutely nothing. This was the time I analyzed the events that happened over the last 12 months hoping to figure out what really went wrong. It was frustrating!
February 2012: I was so restless that I started repenting on my decisions. After scourging multiple websites I finally stumbled upon Sameer, the curator. I offered to enroll for his services immediately to which he politely denied and said, "You would only be spending money with us at this stage without any fruitful results. Come to us next year!"
Yes, I finally met someone who also works for money but with more honesty and I was relieved :-)
April 2012: I enrolled myself for the MBA MAP service which is worth every penny. It taught me how to select the business schools if anything. I was eventually on the right track of MBA admissions process. An hour discussion with Sameer helped me shortlist 3 schools of my choice – W.P. Carey ASU (Arizona State University), Fisher College of Business and Wisconsin School of Business.
July 2012: I met an alien known MG. Generally, we consider an alien an ugly looking and shabby character. But guys, this time, it is a true star; the master of most of the MBA school essays; down to earth personality. Why I called him an alien is just because it is very rare to find such people. I had never met an admission consultant who actually did admission consulting – crisp, clear, rapid and accurate.
August 2012: I decided to apply to all three schools in the first round. Please note, MG does not write your essays. He just believes in tearing them apart with a scissor known as 'review comments'. After the 1st review, you would feel that it is getting worse and is not my cup of tea. But it is. I have seen my essay quality increasing drastically by the time I finished preparing the applications.
November 2012: As a result, I got interview invites from all three schools I applied to. I truly believe this would not have been possible without an alien effort. It's time to work on the interview skills. I enrolled myself for MCB's interview preparation package. An hour long discussion with MG helped me identify the areas I needed to improve. I think I did not make drastic improvements. Yet, I knew what they were. It helps sometimes.
December 2012: Results are out. My pursuit of an MBA has finally come to an end after almost 2 years. I take this opportunity to thank MG and Sameer for their excellent guidance during the application season. I would recommend them without any reservations to anyone.
Final Results
1. W.P.Carey School of Business – Admitted with 100% tuition waiver + GA opportunity
2. Fisher College of Business – Admitted with significant scholarship
3. Wisconsin School of Business – Interviewed and waitlisted
Guys, I think I should stop here and let you speak. If you have any specific questions, please don't hesitate to ask. I shall do the best I can. Until then.
---
While we go back to the restroom to adjust and powder our alien antennae, shoot your queries for Ajay, if you are keen on knowing more about his W.P. Carey admit, relevance of GMAT scores, MBA scholarship, graduate assistantships, MBA cost, placements or anything else. Here's the link to the W.P. Carey MBA ASU forum